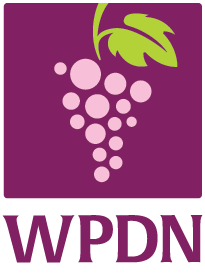 The Western Plant Diagnostic Network (WPDN) is a regional member of the larger National Plant Diagnostic Network (NPDN). The WPDN comprises plant pest diagnostic labs and detection specialists in ten states in the western region of the United States, and two U.S. territories in the Pacific. States and territories are represented by plant pathologists, entomologists, and weed specialists at their respective land grant universities (LGUs) and/or State Departments of Agriculture (SDAs).
Disease diagnostic in the region is of high economic importance and key to the nation's biosecurity. The WPDN region produces over 50% of the value of fruit, nut, and vegetable production in the country, and is home to some of the most active ports for international trade in the U.S. The region covered by WPDN is perhaps the most diverse in the nation with respect to climate and agriculture. The climate in the region ranges from the Tropical Pacific Islands to Arctic Alaska, and from the arid and semi-arid environments of the inland West and Southwest, to the humid North Pacific Coast. With over 400 different commodities, the farm gate value of plant and animal agriculture in the region represented by WPDN is approximately 22% of the U.S. total value [1]. The WPDN also has 12% of the individual farms in the U.S. Nine of the nation's top 10 producing counties are in California. Five individual counties in California – Fresno, Kern, Tulare, Stanislaus and Monterey – were the top five agricultural counties in the nation, producing nearly $31 billion worth of agricultural products in 2019 [2].
The western region of the NPDN also is home to some of the most active ports for international trade in the U.S., including those in Seattle/Tacoma, Portland, San Francisco/Oakland, Los Angeles/ Long Beach, San Diego, Honolulu, and Anchorage. The western region also has some of the most active border crossings at San Ysidro and Calexico (CA); Nogales and Douglas (AZ); Columbus and Santa Teresa (NM); Blaine and Seattle (WA); Porthill and Eastport (ID); Juneau, Ketchikan, and Skagway (AK); and Honolulu (HI). Millions of tons of agricultural goods and hundreds of thousands of people enter the United States through those ports and border crossings each year.