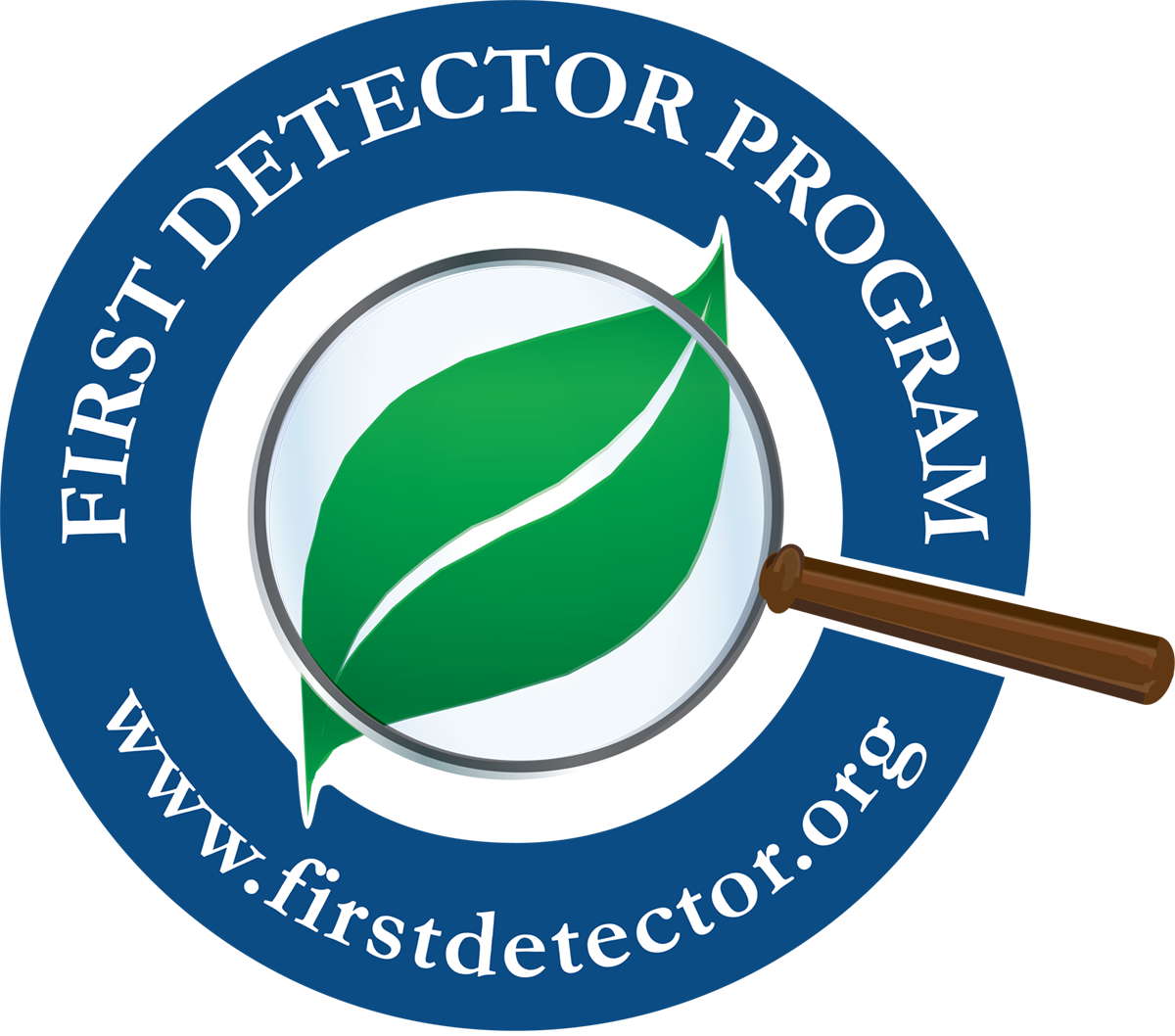 Clarissa Balbalian (Editor), Tania Brenes-Arguedas (WPDN), Mike Hill (CERIS)

The NPDN First Detector Program will soon be retired and online registration for training on the First Detector website has been deactivated.
Established in 2003, First Detector boasted over 17,500 participants and was offered in all 50 states and each U.S. territory. The program was supported by APHIS PPA 7721 funds shared among Cornell and Purdue universities and the University of Florida. Its purpose was to train a nationwide network of individuals to rapidly detect and report the presence of invasive plant pathogens and arthropods. NPDN members and partners developed training materials, including scripted presentations, online e-learning courses, printable pest ID guides, training videos, educator kits, and marketing materials. These materials were made available on the First Detector website where individuals could also register for training.

In 2020, First Detector encountered a series of insurmountable obstacles; cuts in funding resulted in a loss of staff to lead and manage the program. Maintenance of the website ceased in 2020, as did the development of new materials and updates of educational resources. The program was further hamstrung by technological impediments. First Detector training modules used Adobe Flash, which poses security issues and is no longer supported. As a result, training modules on the First Detector website no longer work– even registered users cannot access them.

Additionally, the First Detector website was produced using an open-source web content management system that has become obsolete and will go offline in January 2025. The IT Center will take the First Detector website offline before the end of 2023.

NPDN has moved all First Detector materials to the new NPDN website. NPDN members who are logged in to the website can find all materials in the member menu, under Lab Outreach and Extension Resources. The training modules will not be available on the new NPDN website. NPDN leadership hopes that in the future they will be able to build another publicly available outreach program with updated materials. NPDN labs can continue to use the existing First Detector materials for their outreach efforts, but should keep in mind that these materials are no longer being maintained or updated.